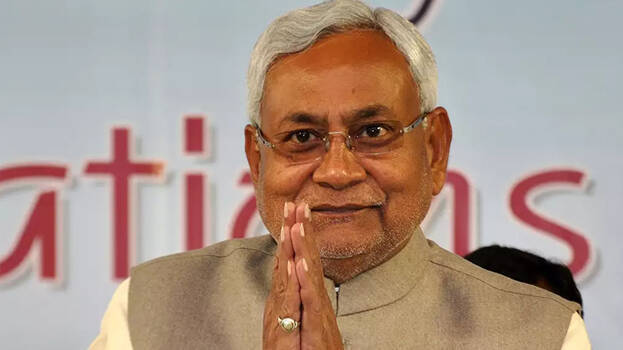 PATNA/ NEW DELHI: Bihar, which baffled many last Tuesday by re-electing the NDA in defiance of predictions of psephologists and consensus on a possible setback, has not stopped springing surprises.
On Sunday, BJP dropped Sushil Modi as leader of its legislature group in Patna, in a move which was seen as reflecting the leadership's anxiety to prepare the party for the 2025 polls by taking it out of the long shadows of chief minister Nitish Kumar.
Sushil Modi, who played a huge role in building the party into a force in the state and who served as leader of the legislature group since 1990, barring two small interludes, was seen to have enjoyed a very close rapport with Nitish — a bond which, many in BJP felt, could come in the way of the party leveraging its superior numbers and just-acquired status as the senior NDA partner.
The response of JD(U) could be worth watching. A section of the party is already resentful of what it sees as BJP leadership's unwillingness to toss Chirag Paswan out of NDA at the national level. It is also having to contend with the prospect of loss of departments it had held because of its poor returns.
BJP sources said Tarkishore Prasad, four-term MLA from Katihar who represents the OBC Vaishyas, and Renu Devi, a known EBC woman face and third-term MLA from Bettiah, could be made deputy chief ministers.
Prasad and Devi were elected the leader and deputy leader of the party's legislature group in the presence of defence minister Rajnath Singh, former Maharashtra CM Devendra Fadnavis and general secretary in-charge of Bihar Bhupender Yadav. Singh's presence was meant to convey the leadership's intent, sources said.
There was no official announcement of the big change, but sources confirmed that Sushil Modi will not get another, his fourth, term as deputy CM. His own tweets suggested that he was reconciled to the possible change in his responsibilities, with one of his tweets, "none can take away my position as a party worker", appearing to have been inspired by the speculation that he was dropped.
Singh told reporters in Patna, "The decision about deputy chief minister will be taken in party meetings… you will get to know at the appropriate time."
Asked who would be his deputy after he met governor Fagu Chauhan to stake claim, Nitish said, "You will get to know soon." Nitish and his deputies will be sworn in at 4.30 pm on Monday.
There were enough indications pointing to the likely change. Tarkishore Prasad was elected leader of the BJP legislature party, a position held by Sushil Modi, who is a member of the legislative council. The BJP legislature party consists of the party's members in both the assembly and the council.
With Vaishyas Prasad and state party chief Sanjay Jaiswal heading the legislature group and the organisation respectively, the possibility of Sushil Modi being retained as deputy CM looked slim.
The decision to send Rajnath Singh to Patna was another indication about a surprise as selection of the legislature party leader could have been handled by Bhupender Yadav and Fadnavis, the two leaders who looked after the Bihar campaign.
Speculation was rife that Sushil Modi, widely seen as a competent person who, having served as finance minister of Bihar for 17 years and on the GST Council, would be brought to the Centre. He can be accommodated against the Rajya Sabha vacancy caused by the death of LJP leader Ramvilas Paswan, so went the speculation.

The Narendra Modi government may soon have to fill vacancies in important departments like agriculture/rural development, and food and civil supplies. Jyotiraditya Scindia, who crossed over to BJP and has since been elected to Rajya Sabha, has also been waiting in the wings.
The choice of Renu Devi, an EBC from the Nonia caste, as deputy leader of BJP legislature party is significant in view of the appeal PM Modi has acquired among extremely backward castes and women — two constituencies widely seen to have ensured NDA's win. In his thanksgiving speech, Modi had acknowledged them as BJP's "silent voters", who had supported the party unflinchingly.
Prasad is from Seemanchal where the entry of Asaduddin Owaisi's AIMIM has made the region's already complicated politics more complex by winning five seats.