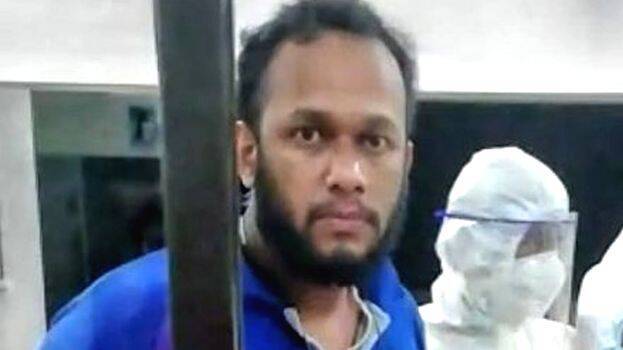 KOZHIKODE: The hospital employee, who attempted to sexually abuse a COVID patient at the Ulliyeri Malabar Medical College, was arrested on Monday evening. The Atholi police have arrested 34-year-old Ashwin Krishna, a purchase section employee of the hospital. The accused, who went into hiding, surrendered at the station in the evening. He was later produced in the Perambra court.
Ashwin, a permanent employee of the hospital, has been working there for more than six years. He has a wife and a child. Following the incident, he was suspended from the hospital.
The woman was admitted to the hospital last Thursday. Her parents also tested positive of the virus and have been admitted in the same hospital. The woman requested hospital authorities to permit her mother to stay with her father in the same room as he is a heart patient. When she returned to the room after completing the proceedings, the employee started misbehaving with her.
He got her Whatsapp number from the hospital register and started sending obscene messages in it. When he repeated the act, she complained to the doctors. Soon he came wearing the PPE kit and took her to a deserted place.
He took her to the fourth floor in the lift. She said that he tried to catch hold of her. When she tried to flee from his hands, he closed the door by keeping the furniture there. She later escaped in a lift.
Supporters of various political parties and fronts, including the ruling LDF, UDF and BJP, staged demonstrations in front of the hospital at Ulliyeri in the northern part of Kozhikode district, condemning the alleged molestation bid.