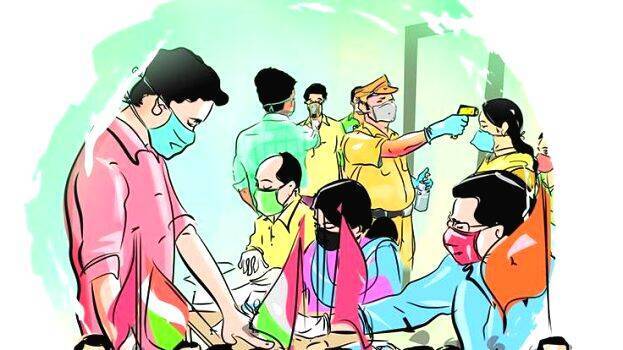 KILIMANOOR: The discussions of the fronts to find candidates in the local body elections are in full swing following the clarification of the reservation wards, which was a major hurdle. The only thing left is the reservation of the presidents. A decision on this is expected by the end of this month. Also, the existing general wards have become reservation wards. Now, the focus of political parties is to find suitable women candidates.

Unlike in the past, women are also showing interest in contesting the polls, so there won't be any shortage of candidates for the parties. In the run-up to the elections, all the parties were in the process of adding their names to the voters' list. Those who won in reservation wards last time are unlikely to get seats this time. At the same time, as general seats of last polls became reserved, the search for other wards and divisions has also begun.

Talks within the LDF, UDF, and NDA on seat-sharing are in the final stages. The CPM has started preliminary discussions at the branch level in connection with the local body elections. In the panchayats ruled by LDF, campaigning has begun showcasing the development achievements.
In the previous local body polls, LDF dominated as their leaders opine the success of the last election can be repeated. On the selection of Congress candidates, the party is making a strong intervention. As per the DCC suggestion, most of the candidates should be from the respective wards. No such drastic measures have been taken in the past, and so the grassroots workers are active. The BJP is also active in election works as the party formed committees at the ward level and each has been assigned the task at block and district panchayats.