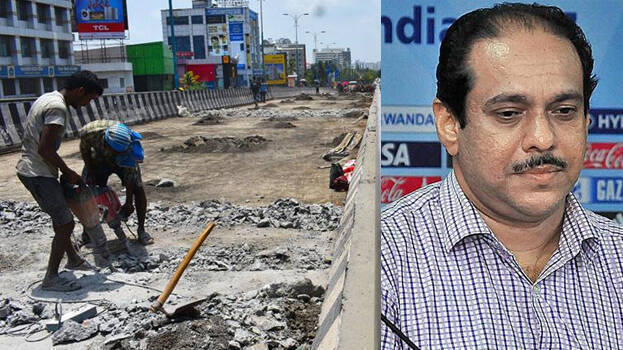 KOCHI: A P M Mohammed Hanish IAS has been named accused in the Palarivattom corruption case. The case is that he had committed flaws while awarding the contract for the construction of the flyover. He was the managing director of Roads and Bridges Development Corporation (RBDC) in charge of the construction of the flyover.
The vigilance is moving ahead with decisive action in the case. Hanish is presently principal secretary (industries department). He stood to sanction a mobilisation advance loan of Rs 8.5 crore illegally in violation of rules. The offences found against him is that there has been a lapse from his side in collecting security deposits from the contractor.
The public works department and the RBDC had convened a meet of contractors before giving the tender. It was decided at the meeting that the contractors would not be given advance loans for any reason. With this, many contractors withdrew from the construction. However, vigilance found that loan was sanctioned after getting a letter from the company who got the contract. It was Hanish who signed the letter.