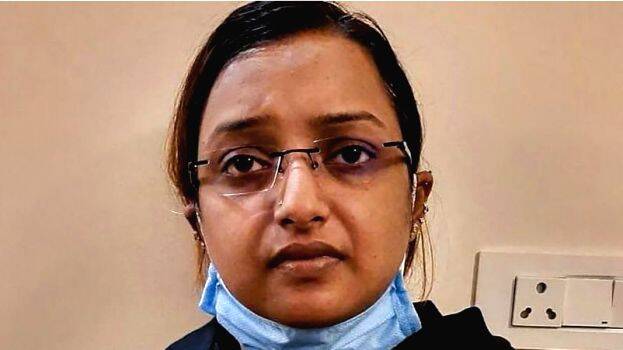 THIRUVANANTHAPURAM: After the audio clip of the gold smuggling case accused Swapna Suresh came out that the Enforcement Directorate (ED) was forcing her to give a statement against the Chief Minister, Swapna herself said that the voice was hers. This has paved the way for political wars in light of the LSG polls. While the CPM accused the Central Investigation Agency of being behind the audiotape which is a setback for the Chief Minister and the government, the BJP is accusing the Chief Minister of scripting everything. The opposition leader alleged that the audio recording was evidence of the CM's gold smuggling ties of the Chief Minister.
The voice message of Swapna, which is believed to have been edited, was released by a private news portal on Wednesday night. The DIG of the Southern Regional Jail, Ajayakumar, visited the Attakulangara jail where Swapna is lodged and confirmed that the voice was that of Swapna. The DIG revealed that Sapna had admitted this. But Swapna, in her statement, said that she did not know when or who recorded the message. Jail DGP Rishiraj Singh has written to the state police chief asking for a cyber inquiry to clarify the matter.
At the same time, as Swapna confessed that the voice was her own the police could find hindrances in investigating the case. The police will seek legal advice on whether a case is possible. The ED began an investigation into the source of the audio recording.
The ED also suspects that the audio recording was part of a conspiracy to divert the gold smuggling probe to some in the CM's office.
Swapna was shifted from Kochi to Attakkulangara jail on October 14. As COFEPOSA was charged, she has not yet been taken out yet. She was grilled by the Vigilance on November 2, ED on November 3 and 10 and Customs on November 18. Visitors are only allowed on Wednesdays. Mother, brother, husband and two children can visit her in the presence of customs and prison officials. For the past three Wednesdays, relatives have been visiting her in the prison. Visitors' mobile phones will not be allowed inside the prison gates. In the meanwhile, it is a mystery who recorded Swapna's message inside the jail.
Swapna is only allowed to call only three numbers, that of husband, mother and daughter. Calls will be recorded in the register. There is a prisoner with Swapna in the cell. There is CCTV camera surveillance at all times. A phone or recorder cannot be bright to the prison cell.