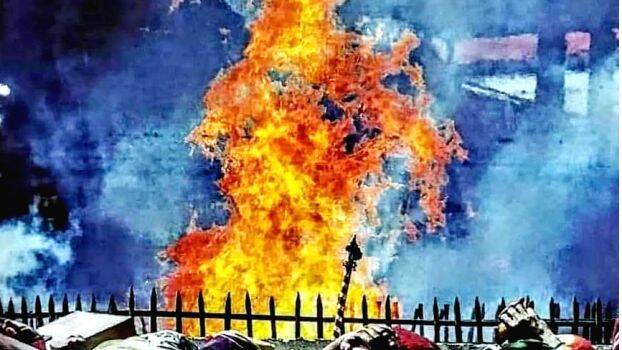 SABARIMALA: The sacred fireplace 'Aazhi' below the holy steps of the Sabarimala shrine that extinguished on Sunday with the decline in the number of pilgrims, was re-ignited. Due to the shortage of ghee filled coconut, only a small fire was burning at this fireplace. Later, the fire went off in heavy rain. Also, the monkeys took away the ghee coconuts offered by the devotees.
When the devotees expressed their concern, the fire was again lit from a flame from inside the shrine on Friday.
This is the first time that the 'Aazhi' was extinguished during a pilgrimage season. The ghee filled coconuts brought by the devotees are offered to this sacred bonfire. This makes for a spectacular sight at the Sannidanam.
The coconut is offered to the fire after giving thee ghee for anointing on the idol of Ayyappa. It is believed that when ghee is anointed, the soul becomes a part of Lord Ayyappa and the ghee-removed coconut becomes is considered to be a corpse. That is why it is offered to the fire. It is also believed that the fire and smoke produced from burning coconuts purify Sabarimala and kill germs.