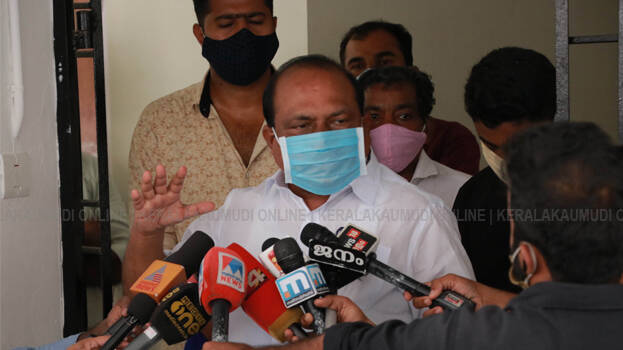 KOCHI: Chief accused in Palarivattom bridge scam case, MLA V K Ebrahimkunju's mental and physical health condition will be reviewed by a medical board on Saturday. The special medical board appointed by the district medical officer in Ernakulam will conduct the review. The medical board will be headed by a superintendent of Ernakulam general hospital Dr Anita. Five specialist doctors in Ernakulam general hospital are board members.
The court has asked to submit Ebrahimkunju's medical report before Tuesday morning 11 am. The court asked to form a medical board in order to get a clear picture of the MLA's health condition who was lodged in the hospital, before his arrest by vigilance. The court will only hear pleas for Ebrahimkunju's bail and vigilance's custody request only on the basis of the report of the medical board.
Meanwhile, the court has denied Ebrahimkunju's request to hand over a copy of the medical report to him. As of now, the MLA is undergoing treatment in lakeshore hospital in Kochi under judicial custody.