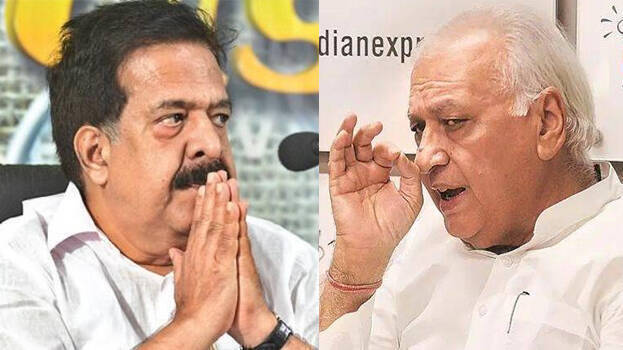 THIRUVANANTHAPURAM: The governor will seek legal advice in the probe against opposition leader Ramesh Chennithala in the bar bribery case. The state government had the other day given permission for the vigilance to conduct a preliminary inquiry on the allegations voiced by hotelier Biju Ramesh. Governor's nod is sought for the probe as the opposition leader has a cabinet rank. Chennithala had earlier lodged a complaint to the governor asking him not to conduct a probe. An investigation will be conducted against former ministers K Babu and V S Sivakumar. The file has been sent to Raj Bhavan as governor's nod is required for a probe against the opposition leader.
The bar bribery case reappeared after a gap of six years. Biju Ramesh during a channel discussion in 2014 had revealed that an amount of Rs one crore was given to the then finance minister K M Mani of the UDF Government to renew the licenses of 418 closed bars. Biju had last month revealed that money was given to Chennithala, K Babu and V S Sivakumar. The vigilance sought government's permission after finding truth in Biju's revelation.
The chief minister gave permission yesterday. Kerala Kaumudi had on October 21 reported that the bar bribery case will be used as a weapon by the LDF for electioneering. A probe has not been announced on the allegation that an amount of Rs 10 crore was promised by Jose K Mani to withdraw from the accusation.