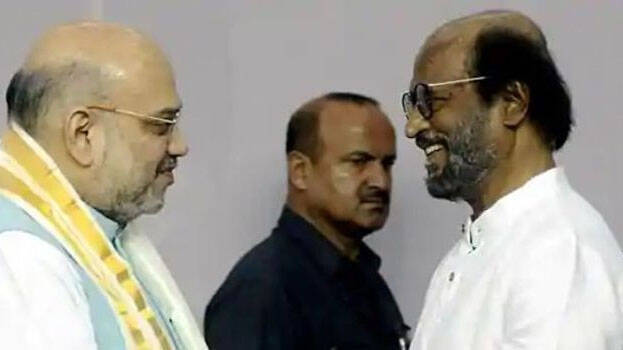 CHENNAI: Union home minister Amit Shah goes back after his visit to Tamil Nadu. The intention of his trip was to take Rajinikanth to his party. The union home minister also met Rajinikanth in this regard. But latest reports say that Rajinikanth is still holding on to his previous stands and Amit Shah's most important motive didn't succeed.
His visit to Tamil Nadu was also intended to enhance BJP's presence in the Dravidian state. He said that he held discussions with Rajinikanth and he will make the announcement at the right time.
Following the meet with Rajinikanth, Amit Shah met RSS ideologue Gurumurthy. He also participated in the BJP's core committee meeting held on Saturday. He asked the state leaders of the party to concentrate on ground level activities and leave the alliance talks to him.