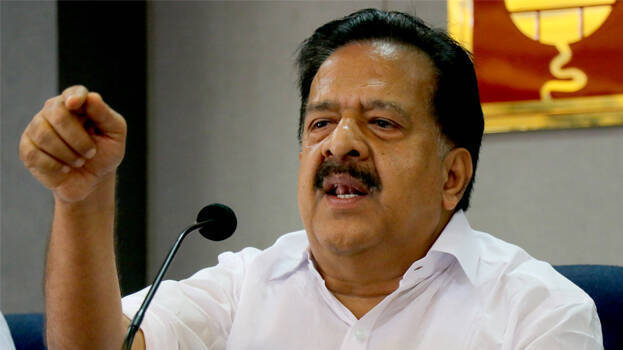 THIRUVANANTHAPURAM: Opposition leader Ramesh Chennithala lashed out at the amendment to police act implemented by the state government. He accused the government of violating fundamental rights, including freedom of expression, by enacting an ordinance to prevent cyber-abuse.
'The Police Act has been amended in such a way that if a person is defamed via social media he will be imprisonment for up to five years and a fine of up to Rs 10,000 will be imposed on him. This is a violation of the civil rights guaranteed by the Constitution. As this is a department where police can file a case even if no one complains, the government can thereby silence the media and individuals who express different political views. The government's aim is to silence those who express their views against the CPM and the government on social media and the media for giving news against corruption of the government,' said Chennithala.
'As per the new amendment, cases can also be filed against opposition leaders holding press conferences against the government. This ordinance makes it clear that no one should criticize the misdeeds of the government and if does it will be put behind bars. Such an ordinance which is difficult to legally exist was brought in with the aim of silencing those who speak against the government ahead of the local body polls. If Pinarayi Vijayan tries to stop the independent thinking community and media by threatening them, it will not yield any results,' Chennithala said.