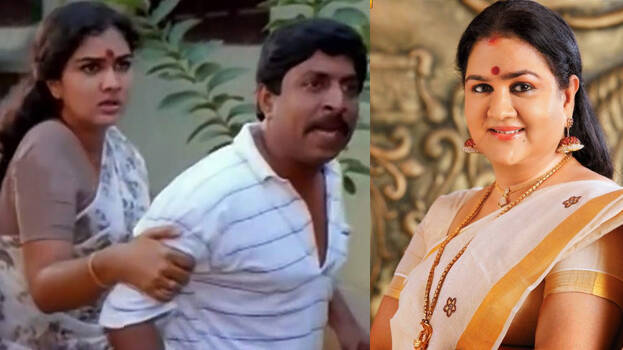 Urvashi is one of the all-time favorite actresses of Malayalis. She is one of the rare actors who can do comedy and emotional scenes alike. 'Thalayanamanthram is one of Urvashi's all-time popular movies which gets repeatedly watched by the audience even today.
The film had actors like Sreenivasan, Jayaram, Parvathy, Innocent and Mamukoya. The film was directed by Sathyan Anthikkad and scripted by Sreenivasan. The female lead in the film played by Urvashi was path-breaking for the then-existing heroine image.
Urvashi has now spoken about her choice on who will play the lead role of Kanchana if the film was made in this era.
"There are a lot of actresses in the new age who are capable of portraying Kanchana. However, it seems that Anushree is the best fit for the role. I feel she won't have to give any particular expression for it. I felt this after watching 'Diamond Necklace'," Urvashi said.
Anushree is an actress who made her debut through 'Diamond Necklace'. According to Urvashi, Anushree has a good ability to handle comedy.