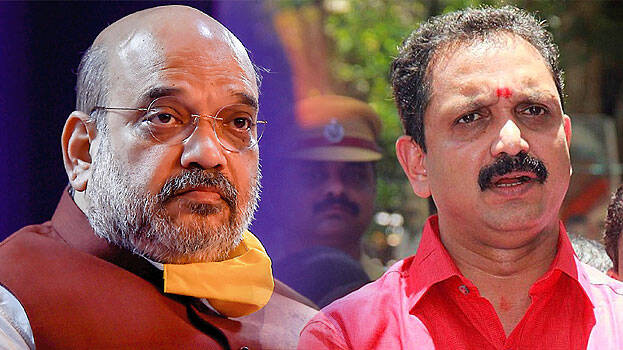 THIRUVANANTHAPURAM: The BJP central leadership feels that the party's Kerala unit will not be able to achieve its goal of winning at least 8000 wards in Kerala and ruling in 200 local bodies, sources said. According to the central leadership, the rift within the party's state unit is an obstacle to achieving this goal.
The state unit had hoped to win 8000 wards, 190 panchayats, 24 municipalities and the Thiruvananthapuram Corporation in the upcoming local body election. But the central leadership was apparently not satisfied with these figures.
The state unit had planned to bring former BJP national president and Union Home Minister Amit Shah to Kerala in connection with the Kerala local body elections. However, Shah, who was on a two-day visit to Tamil Nadu, turned down the Kerala leadership's invitation.