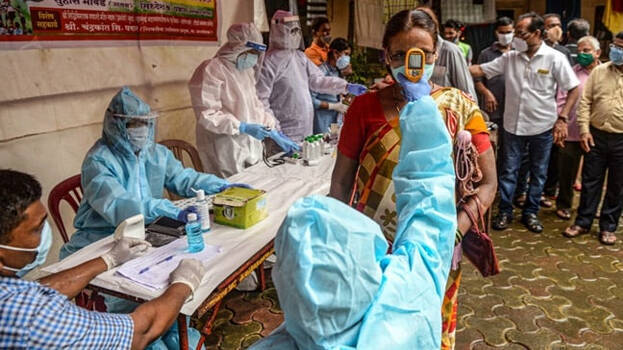 NEW DELHI: India reported 37,975 new Covid-19 cases in the last 24 hours, taking the country's total tally to 91,77,841, while 480 fatalities pushed the death toll to 1,34,218. There are 4,38,667 active cases of coronavirus in the country at present, while 42,314 people have recovered from the disease in the last 24 hours. The number of active cases remained below 5 lakh for the fourteenth consecutive day. The number of people who have recuperated from the disease surged to 86,04,955 pushing the national recovery rate to 93.76 per cent, while the COVID-19 case fatality rate stands at 1.46 per cent.
Ahead of a crucial meeting on vaccine administration that Prime Minister Narendra Modi will hold Tuesday morning with Chief Ministers, top government sources told The Indian Express that one crore frontline healthcare workers have been identified to receive the first dose of whichever vaccine is available against the novel coronavirus infection early next year.
The sources, who are part of the expert group on vaccine administration, said they have "moved into an advance stage" of building a database for the first priority group — "frontline healthcare workers" — who will receive the first dose during the immunisation drive, if and when a particular vaccine is cleared by the Indian regulator for commercial use.
Meanwhile, Oxford-AstraZeneca on Monday announced that interim trial data from the crucial phase 3 trials have shown that its Covid-19 vaccine candidate is 70.4 per cent effective, indicating a high level of protection against novel coronavirus infection. In Pune, Dr Cyrus Poonawalla, founder of the Serum Institute of India (SII), which is testing and manufacturing the candidate under licence, said the vaccine would be available in India "very soon".