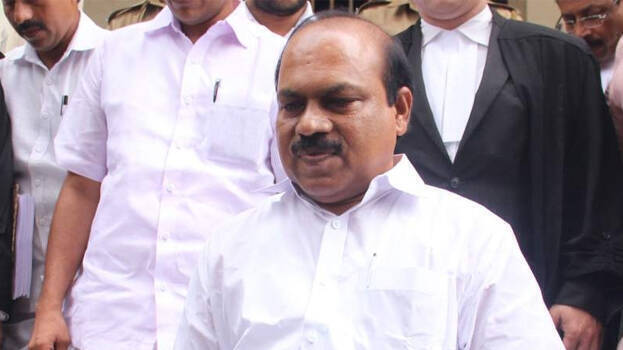 KOCHI: The medical report said V K Ebrahim Kunju hospitalised and arrested in Palarivattom corruption case, needs further treatment. The report said he was subjected for chemotherapy on November 19 and requires further treatment.
The court opened and examined the medical report given in a sealed cover. The report has mentioned that he has serious health issues. He has to undergo chemo again on December 3rd.
There are problems in his health condition and immunity due to chemotherapy. There is a risk of infection if transferred to another hospital. The medical report also mentioned problems including bone marrow. The court after considering the medical report said that he cannot be sent in custody.
The vigilance wanted him in custody for four days. However, the prosecution wanted to shift him to a government hospital from the Lakeshore Hospital. The court said a decision can be taken after considering DMO's report.