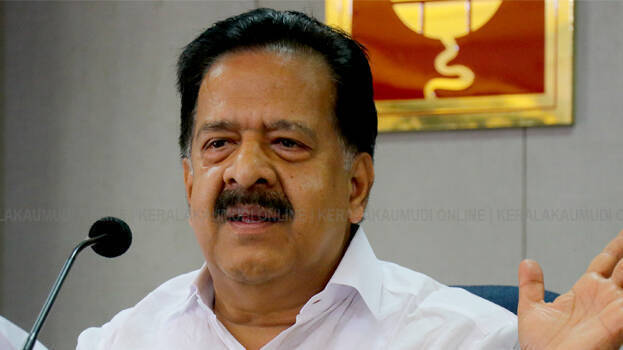 THIRUVANANTHAPURAM: Opposition leader Ramesh Chennithala said the LDF Government subverted UDF Government's bullet train project. The Left Government also sabotaged the Thiruvananthapuram-Kozhikode light metro projects. It has become the style of this government to announce big projects without doing anything that needs to be done primarily and then hire consultants under its cover. The opposition leader also said they accept crore as commission under the guise of consultancy.
The K-Rail project and the Wayanad tunnel are fraudulent. Sivasankar was the mastermind of K-Rail. The government did not follow any formalities needed for the project. The Niti Aayog and the Revenue Department had taken a stand against the project. The chief minister laid the foundation stone for projects that did not even have a project report, alleged Chennithala.
The state should clarify how they will implement the K-Rail project without the approval of the centre. The Union Ministry of Railways has not approved the project. No foreign loan will be obtained for a project without centre's approval. This is another big scam like Sprinklr.
Many financial agencies are hovering around the secretariat. The government is moving to mortgage the land by taking loans from foreign agencies. There should be transparency in the execution of the project. Chennithala said that he has all the files in connection with it.