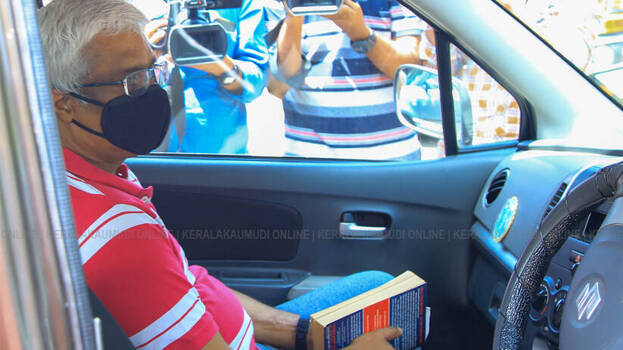 KOCHI: Apart from arresting M Sivasanakar in connection with the gold smuggling case, customs has approached the court seeking his custody. The department has approached the court to get a clear picture of the know-hows of gold smuggling.
Customs reached Kakanad court on Tuesday morning to question M Sivasankar on the basis of Swapna Suresh's testimony that he gave all assistance for smuggling gold via the diplomatic channel. Customs department who recorded his arrest has also sought his custody for 10 days for interrogation. The department also holds the view that more persons are involved in the gold smuggling case.
Customs department in their plea seeking Sivasankar's custody also said that a thorough investigation is needed to unravel the various methods used in gold smuggling. The court will take up the vigilance's plea on Wednesday. The department has also sought the custody of Swpana and Sarith to interrogate them along with Sivasankar and it will be also taken up on Wednesday. These pleas were postponed to Wednesday as probe officials didn't turn up on Tuesday.
Customs still raise objections to ED's findings that Sivasankar is the mastermind behind the gold smuggling and he has intervened on 2019 April to relieve the diplomatic baggage. The police team led by customs superintendent V Vivek completed the arrest proceedings after reaching Kakanad jail by 10 am. By 11 am after recording the arrest the police team went back.