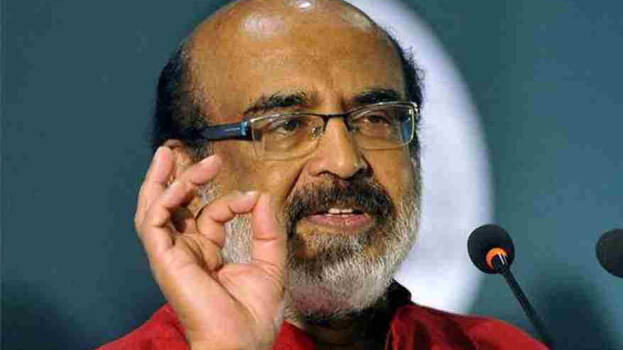 The Kerala Infrastructure Investment Fund Board (KIIFB) become a helping hand for Kerala when it was reeling under paucity of funds for infrastructure development.
For the last four and a half years, the state has seen KIIFB paving the way for Kerala's big leaps in development.
KIIFB formed in 1999 during the tenure of the Left government was active in the last phase of the former UDF government but it achieved competency due to the initiatives and concepts of Finance minister Thomas Isaac.
KIIFB's experiments got a boost once Chief Minister Pinarayi Vijayan also gave his strong support. What followed since then was the development works in Kerala never seen before.
It doesn't seem that even the Opposition will be able to criticize KIIFB, forgetting the construction works going on in front of their eyes.
Because, even in Opposition members' constituency there won't be a place untouched by KIIFB's development activities, be it schools, hospitals or bridges.
The question till now was that "where will Kerala find money for all this?".
KIIFB was an answer to find how money would be mobilised to face the challenges of modern world.
KIIFB's aim was to build a fully developed Kerala after availing itself of loans. Through KIIFB, Kerala, took a stand to explore the possibility of getting money from inside and outside India.
When all doors are closed for increasing capital money, the only way left is to seek legal ways to get loans. For that different kinds of loans will have to be sought. One among them was to purchase masala bonds through London stock exchange.
It was as part of this that Green bond was introduced and situations were created to take Rs 1100 cr loan.
Since KIIFB is a corporate body, it decided to purchase bonds with the permission of the RBI.
KIIFB has given sanction for 817 projects worth Rs 60,000 crore under various administrative departments.
The projects include construction of roads, bypasses, railway overbridged, high range and coastal highways, flyover, development of public schools, hospital renovation to fight Covid pandemic, electricity distribution and more.
The political controversies over development works in Kerala, which witnesses change of government every five year, will take Kerala to nowhere.
Even annual visitors from Kerala to Tamil Nadu are amazed by the development seen in that state.
In the case of development there, ruling, the opposition as well as the bureaucratic circles stand united.
Whereas in Kerala, it is just the opposite.
Those who try to criticize and trap KIIFB in controversies should bear in mind that if they do so, many projects started will have to be left in the midway and it will retard the development works being carried out.