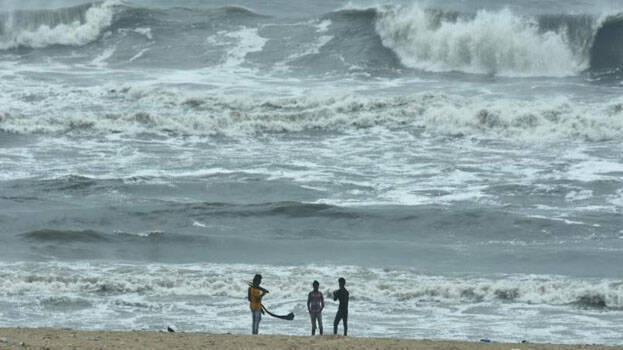 CHENNAI: Nivar cyclone will touch Tamil Nadu coast by Wednesday afternoon. When it enters into the land it's speed will range between 120 to 140 km/hour. Tamil Nadu govt has declared a holiday and public transportation halted in seven districts.
Heavy rains are going on unabated in seven districts including Chennai. 12 flights from Chennai has been cancelled. A control room has been opened at the airport. Until Thursday, section 144 has been put in place in Puducherry. Many were evacuated from coastal areas. Government has mobilised personnel from National Disaster Response Force and coast guard in the disaster affecting areas.
Meanwhile, nine boasts which left Karaikal has been found missing. Authorities have informed that they are unable to contact with the fishermen. Coast guard has started search & rescue operations. The boats ventured into the sea on Tuesday with more than 50 fishermen.