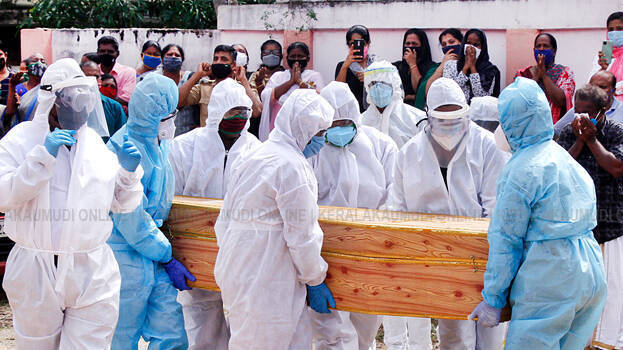 THIRUVANANTHAPURAM: The state health department framed new guidelines to handle bodies of those who die of COVID-19. There should be no delay in handing over the body even in case of suspected death due to the virus. According to the health department, the body should be released after the samples are taken for examination and instructed to bury it according to the protocol.
The government gave permission for religious rituals without touching the corpse. There is consent to collect ashes also. The new guidelines also specifies that if anonymous Covid patients die or relatives of the dead are unwilling to accept the body, they may be cremated according to their religious beliefs.
The corpse of those who die of COVID will not allowed to be embalmed. It has been directed to avoid post-mortem on COVID deaths. If post-mortem is done, forensic doctors trained in controlling infections should be entrusted for it. If the body has to be carried from one district to another or outside the state, the hospital authorities should issue a death certificate, the health department said.