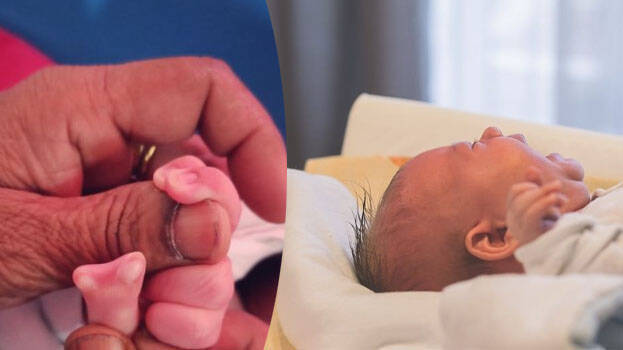 Hrishikesh Angom, a big fan of Hrithik Roshan from Imphal, has named his newborn son after the celebrated actor. In a post on Twitter, Hrishikesh shared the news as well as a collage of pictures featuring Hrithik on one side, and his son on the other.
WHAT IS THE STORY?
It is a big day for Hrishikesh Angom as he was blessed with a baby boy on November 23. Hrishikesh is an ardent admirer of Hrithik and decided to name his son after the actor. His son, in fact, was born with six fingers on one hand - a double thumb just like Hrithik has.
In his post, Hrishikesh also said that he added an 'H' before his name, inspired by Hrithik Roshan.
"I have been a big fan of @iHrithik from the time of Kaho Naa Pyaar Hai. Even added 'H' to my name which I wrote earlier as 'Rishikesh'. Yesterday, I was blessed with a son, saw his thumb only this morning and decided to name my boy as 'Hrithik' to be like @ihrithik Sir #BeautifullyImperfect," Hrishikesh Angom said in his post on Twitter.