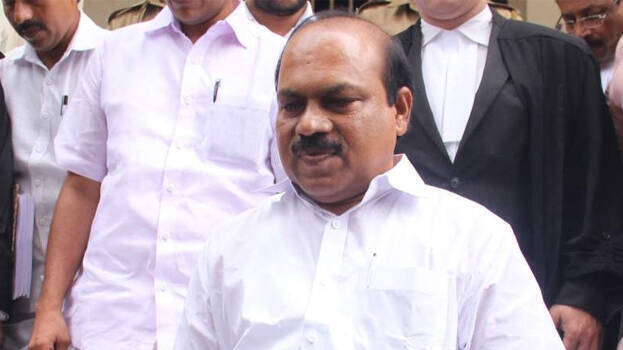 KOCHI: V K Ebrahimkunju who was arrested in connection with Palarivattom bridge scam and currently undergoing treatment won't be changed from the hospital. Vigilance which filed a plea in the high court seeking his custody withdrew its plea. The department instead sought for permission to question him in the hospital.
Ebrahimkunju is undergoing treatment in lakeshore hospital in Kochi for a peculiar condition of cancer called multiple myeloma. His chemotherapy held on November 19. His next therapy will be held on December 3rd.
The prosecution has also withdrawn plea demanding Ebrahimkunju's custody. Earlier the special medical board which was appointed to evaluate Ebrahimkunju's health condition, in its report has stated that he requires continuous treatment. The prosecution changed its stand following the medical report.
Ebrahimkunju who was arrested on Palarivattom bridge scam case is now under judicial custody. The prosecution has informed that court that government hospitals in the district are ill-equipped to provide the same facilities in Lakeshore hospital.
The prosecution has also said that there is a severe deficit of expert doctors in the government hospital. The medical report also said that the former minister has done testings about 33 times and if he is shifted to another hospital there is the possibility of infection. The report was prepared by a medical board led by superintendent of Ernakulam general hospital Dr Anita.
Five specialist doctors in Ernakulam general hospital are members of the board. The panel consists of experts from general medicine, oncology, cardiology, pulmonology and psychology. They had conducted a thorough medical examination of Ebrahimkunju after visiting him in lakeshore hospital. The report was submitted before the court after this.