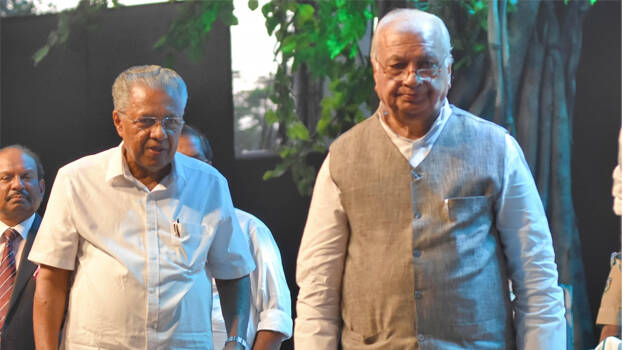 THIRUVANANTHAPURAM: Kerala Governor Arif Mohammad Khan signed an ordinance revoking amendments to the Kerala Police Act. The Repealing Ordinance (Ordinance on Withdrawal of Amendment) was introduced for the first time in the history of the state cabinet.
The government's decision to withdraw the ordinance came amid criticism at the national level that the amendment to the police law restricts freedom of expression. The ordinance drew strong criticism from within the CPM, the Left Front and the people. CPM general secretary Sitaram Yechury had also announced that the ordinance would not be implemented.
The Chief Minister had said on Tuesday that the ordinance would not be implemented and that it would be decided through discussion after the assembly convenes. Opposition leader Ramesh Chennithala, however, said that the withdrawal of the ordinance was a scam. Following this, the government decided that another ordinance is only needed after a detailed discussion.
The government's decision to issue the repealing ordinance came amid criticism from the front and the public that the amendment could be misused. The government intended to bring in the ordinance to prevent the misuse of opinions on social media. The Chief Minister introduced the controversial Police Act amendment at a cabinet meeting on May 21.