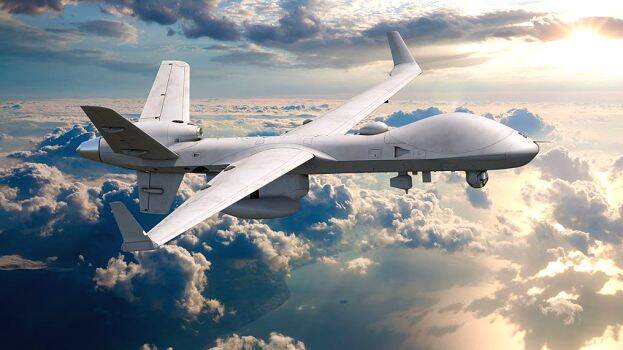 NEW DELHI: The Indian Navy has got the Sea Guardian drone, a version of the famed armed predator drones, to maintain a watch over the vast stretch of the Indian Ocean region.
The Sea Guardians, manufactured by General Atomics, can fly for 37 hours at a stretch, monitoring every movement in the high seas and will give the navy an edge over its adversaries.
India is acquiring the drones through a lease, possibly because of a fund crunch. Recently the government changed the policy on acquiring weapon systems and allowed the services to lease instead of outright purchase.
There are over 100 warships at any given point of time in the Indian Ocean as the area has seen increased flows of trade and energy and therefore militarised rapidly.
The drones will have significant capabilities for the Indian Navy increasing its domain awareness and ability to maintain a vigil over the areas that stretch from the Gulf in the west to the crucial Malacca strait in East and vast waters of the southern Indian Ocean.
The four national grouping comprising Australia, Japan, India and the US called Quadrilateral or Quad, has been weaponised recently. The navy of the four nations carried out complex naval exercises involving anti-submarine and amphibious warfare in the eastern and western sea boards of India.