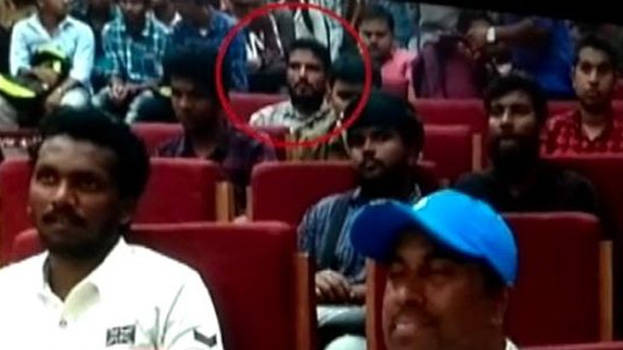 THIRUVANANTHAPURAM: SFI district committee member Nazeem surrendered to the police on Wednesday. Nazeem had thrashed two policemen publicly. The police had not arrested Nizam when he participated in an event at University College on Monday. His dramatic surrender was amidst this backlash.
Cantonment police had given report in the court that Nazeem and his friend had gone underground following the incident. However, Nazeem was present at the University College and the police were not able to arrest him. Many policemen were present at the college. There were earlier reports that the police did not arrest Nazeem even after obtaining intelligence report about Nazeem's participation in many events including women's wall. It has been alleged that Nazeem was being protected by political leaders and some police officers.
The incident happened near Palayam war memorial on December 12th. Vinayachandran and Sarath, two police officers of SAP camp were thrashed by about ten SFI leaders.