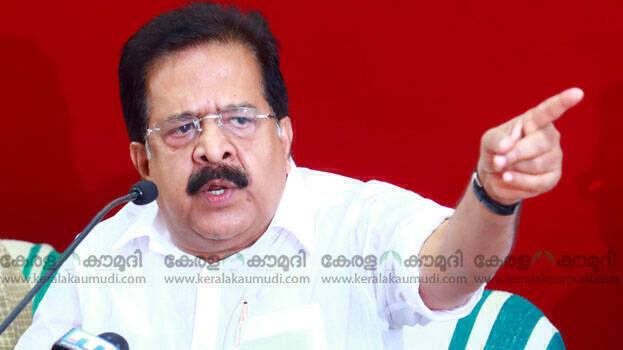 KOZHIKODE: Opposition leader Ramesh Chennithala has demanded a comprehensive probe in the KSFE's dealings. Why the details of the raid were not made public, asked Chennithala while talking to the media in Kozhikode.
Why is Finance Minister Dr Thomas Isaac lashing at the investigating agencies when corruption is detected, asked the opposition leader. His stand is that no one should investigate corruption in his department. The finance minister's allegation is against the chief minister's department and the latter should reply on it, he said.
Isaac had asserted that those who conducted the raid are insane. Isaac should remember that the vigilance is under the chief minister. He added that the CPM has begun waging war against the chief minister.
Meantime, a new probe will not be demanded on the allegation in solar case and is happy that the truth has come out, he said.