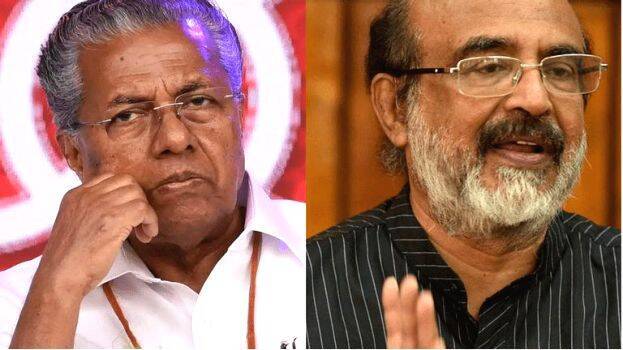 THIRUVANANTHAPURAM: Yet another controversy has sparked in the CPM following the raids conducted by the Vigilance and Anti-Corruption Bureau (VACB) in nearly 40 offices of the state-owned Kerala State Financial Enterprises (KSFE). According to reports, the party's state leadership has expressed dissatisfaction with the raids conducted by the VACB, a part of the Home Ministry which is handled by the Chief Minister himself. With the local body elections fast approaching, the topic is becoming more serious.
Hours after Finance Minister Thomas Isaac criticised the raids, CPM leader Anathalavattom Anandan too came down heavily on the VACB. Meanwhile, CPM state secretary A Vijayaraghavan said that the party has not yet discussed the matter and will opine later. It has become clear that the CPM will look into the matter to check whether the vested interests of the officials are behind the raid. The CPM state secretariat will soon discuss the matter.
Meanwhile, both Congress and BJP have taken up the raid controversy as a weapon against the Left Front in the upcoming elections. While Opposition Ramesh Chennithala stated that CPM is waging a war against the Chief Minister, BJP state president K Surendran accused the Finance Minister of threatening the vigilance.
Although the party leadership does not believe that the raid was carried out with the knowledge of the Chief Minister, the CPM is dissatisfied with the fact that the Home Ministry, which he manages, is also at the center of controversy during the elections.
The controversy erupted soon after the party admitted that there was a lack of vigilance from its part which led to the withdrawal of the Police Amendment Act. The party leadership is upset with the continuous controversies caused by the carelessness of the Home department.