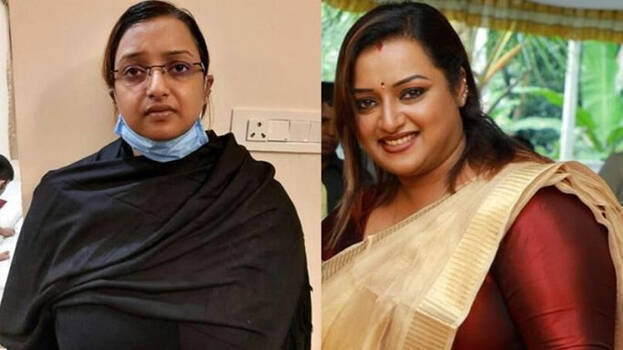 THIRUVANANTHAPURAM: Swapna Suresh, who was appointed in Kerala State IT Infrastructure Limited (KSITIL) via consultancy firm PWC with a six-digit salary package, had the 'key' responsibility of booking hotel rooms and arranging cabs. The last important assignment given to her is to chart out arrangements for the space conclave held at Kovalam in January.
Apart from this, her other important 'major' responsibilities include finding the right hotel where the conclave could be conducted, coordinating the cab service, booking flight tickets, buying the shawls and badges needed for the guests and inviting the guests. When such tasks are not there, she also had to do the minor works in her office. The information came out in an official reply of KSITIL to the government which asked the agency to clarify over why Swapna was appointed with such a hefty salary package much higher than the perks and emoluments of Chief Secretary—the state's top bureaucrat.
For appointing Swapna Suresh in the space park, KSITIL has given a cumulative amount of Rs 3.18 lakh including GST charges. An additional Rs 26.29 lakh was also given for Swapna's service in the space park and also for preparing the market report.
In the Rs 3.18 lakh given by the government, Rs 48,000 is GST charges. In the remaining Rs 2.7 lakh, Rs 1.44 lakh was given to vision technology by price water coopers and Rs 1.1 lakh is Swapna's salary. The rest of the amount was vision technology's commission.