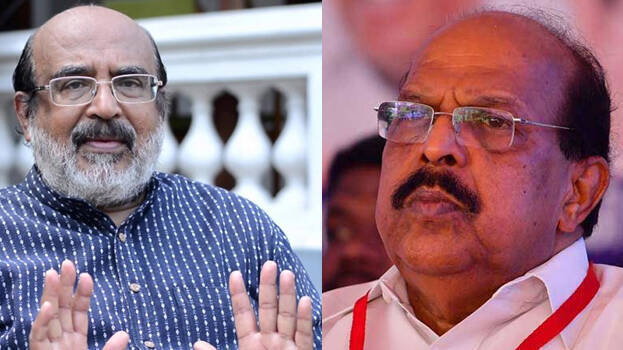 THIRUVANANTHAPURAM: Minister G Sudhakaran denies support to finance minister Thomas Issac over vigilance raids in KSFE. Vigilance has no false intentions. The minister also said that such raids were also carried out in his department. He also added that he came to know about such raids only through media.
"Chief minister's stand is clear over the vigilance raid. When such raids held on my department I was silent. It doesn't affect the ministers. Let vigilance does its duty. The opposition has nothing with them to corner the government, their bow is broken. At times I have also demanded vigilance probe over certain suspicious activities in my department, only vigilance was able to bring such incidents before light," he said.
"Does vigilance need to be dismissed just because of the reason that central agencies are flying over the state?" he asked. "Vigilance should function well. If we limit the powers of vigilance it would be like giving a stick to the centre to hit upon us. Let them enquire about anything, but probes should not be carried out to insult anyone," he added.
"KSFE is a well-known organisation. When the raids held there, naturally the question of why raised. The intelligence wing of finance ministry and vigilance is required in the state, only then the administration will go on smoothly in the state," he said. "The facilities for registration of private finance companies are put in place by my department, but it should be supervised whether they are functioning without violating the existing laws. Nothing is going to happen to KSFE through the vigilance raids. It is indeed a great institution," the PWD minister added.
The raids held at Uralunkal society is useless, I can say that. Enforcement just visited that place and they found nothing. It was the previous UDF government which gave the most number of contracts to society. Rs 700 crore was given to the society by the former UDF government for various development projects in six constituencies in Malappuram.