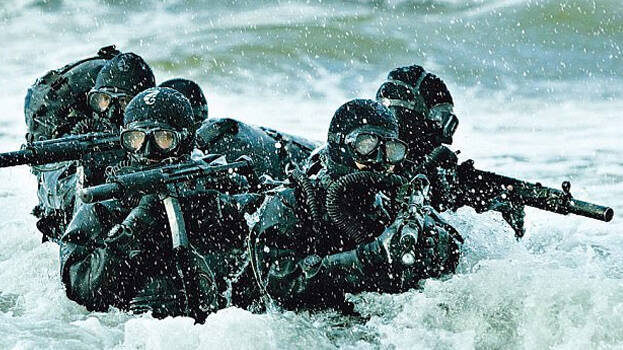 NEW DELHI: India has decided to teach China a lesson if it attempts any kind of adventurism along the Ladakh border. India has silently conveyed its message to corner China, by deploying the most dangerous commando force in the world—Marine commandos along the border. The marine commandos have been deployed following the deployment of Garud commandos and Army's paramilitary wing. India intends to put forward a joint combat operation of air, land and naval forces to counter China's unexpected moves.
The marine commandos or Marcos is the special division of the Indian navy, composed of specialist Indian navy seals. They are one of the most valiant and powerful commando forces in the world. They are always combat-ready and ready to launch operations in land, water or air. Their adversaries have realised their firepower in all operations where these forces have gone for combat. The world has witnessed many events before where MARCOS has proved its mantle, which includes destroying LTTE harbour in Jaffna, Sri Lanka through secret moves and their successful efforts to prevent the military coup in the Maldives.
To implement the secret operation in Jaffna MARCOS commandos had to swim over 12 km. After successfully operating their mission they swim back the same distance. Even though they faced attack from LTTE none of them was either wounded or killed.
Sources say the navy commandos were deployed in Pangong lake at a time of harsh winter so the special forces could get familiarise with adverse weather conditions in Ladakh. Naval forces were also given new bots to make military moves. MARCOS has also been deployed near Wular lake in Jammu to counter terrorist insurgencies.