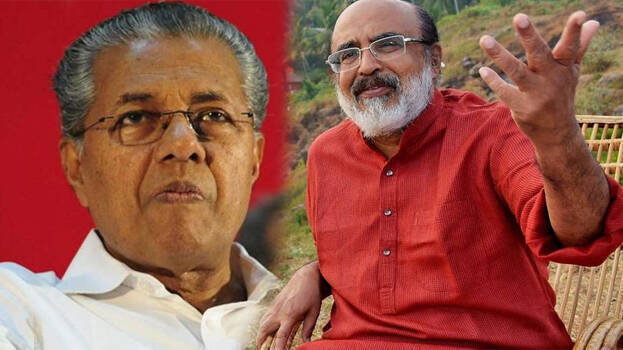 THIRUVANANTHAPURAM: CPM state leadership has lashed out at finance minister Thomas Isaac over the KSFE row. The CPM state secretariat has issued a statement in which the party said that the finance minister should have avoided making open statements against the raid. It also added that the finance minister's statement gave rise to misinterpretations about state government.
The party also rejected apprehensions that the party and government have different stands over the issue of raids at KSFE. Political opponents are responsible for creating such confusions. The party's state secretariat has also said that the chief minister himself has made it clear that the raids were part of a usual procedure and there is nothing to worry.
"Some public responses made on KSFE raids has given rise to wrong interpretations and deceitful campaigns against the government. Those responses were made to prevent defaming a reputed financial institution like KSFE in the context of the raids. Although such statements could have been avoided," the statement read.
"The left government in Kerala is working efficiently. It has a great reputation among the masses that is why political opponents are always trying to create controversies against the government. The anti-democratic stand of political opponents is violating all limits. Now, they are trying to create an impression that there is no consensus between the party and the government," it said. CPM also reminded that there are persons who are waiting to create the next controversy.