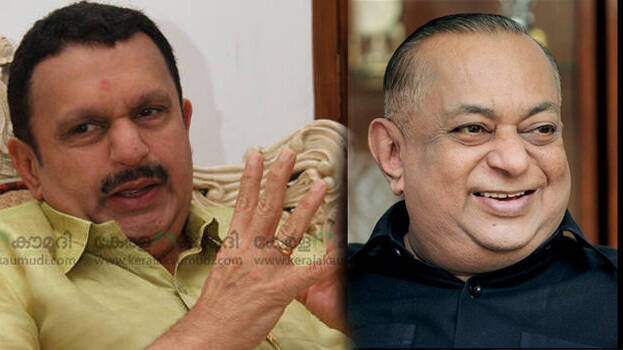 THIRUVANANTHAPURAM: Congress MP and senior leader K Muralidharan has lashed out at Chief Minister's police advisor Raman Srivastava. "Whoever has believed in Raman Srivastava had never-ending doom. He has even cheated former chief minister K Karunakaran," he said.
"Srivastava has become more powerful than ministers. He had a decisive role behind Karunakaran government's exit. Those who called him a traitor is now respecting him. Years back during the reign of Karunakaran government, Pinarayi was an opposition MLA, the slogan "spy minister should resign and arrest on Srivastava," echoed in the assembly hall at that time. That Srivastava is now the right-hand man of chief minister Pinarayi Vijayan. Along with the insult created by Sivasankar, the wounds created by Srivastava would never enable Pinarayi to make a comeback in Kerala politics," K Muralidharan said.
In the ISRO spy case, Karunakaran's close ties with Srivastava backfired and he was forced to resign from chief minister's post. Muralidharan has talked about this. Now, Srivastava who is the trusted confidante of government and the party is making headaches for the government one after the other.
Earlier, allegations were raised on Srivastava's involvement in the controversial police amendment act and also in the raids at KSFE. Certain important CPM leaders have also pointed out this fact. But chief minister rejected all such allegations against Raman Srivastava.
The chief minister has also rejected reports that he had talked against his police advisor in the cabinet meeting. He said such reports are an utter lie, and it shows the re-emergence of media syndicate, which was active during the previous LDF government's regime. Srivastava cannot get involved in the day to day happenings in the home ministry. Nobody has to give any report to him nor have to take his advice on any matter. CM has also told that Srivastava's report is not needed for vigilance raids.