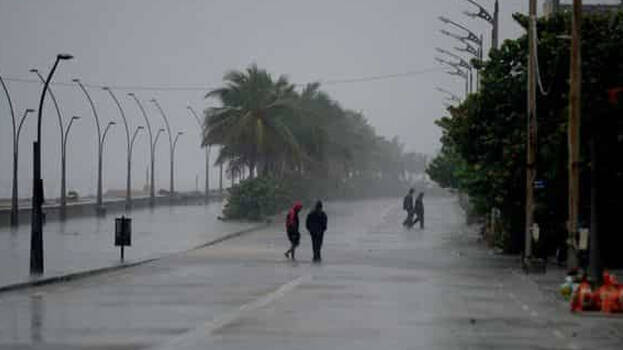 THIRUVANANTHAPURAM: The capital city is on high alert following Burevi cyclone. The cyclone is expected to make landfall by tomorrow afternoon. Reports said the wind's new landfall is between Varkala and Attingal. 15,000 people would be evacuated. It is reported that the workers living in small huts here will be evacuated following the report that the Burevi will pass Ponmudi.
217 camps have been opened in the capital city to relocate people living in high-risk areas. 15,840 have been relocated to camps. There are 107 camps in Thiruvananthapuram taluk. There are 33 camps in Chirayinkeezhu, 16 in Varkala, 20 in Neyyattinkara, 12 in Kattakada and 29 in Nedumangad.
Red alert has been sounded in Thiruvananthapuram, Pathanamthitta, Kollam and Alappuzha districts today. There will be strong winds and rain from Thiruvananthapuram to Ernakulam in seven districts. This is expected to continue for three to five days. There are chances for strong sea erosion in the coastal areas. Fishing activities have been suspended till Saturday. 12 flights have been cancelled.
Thiruvananthapuram, Kollam, Pathanamthitta, Alappuzha, Kottayam and parts of Idukki are also prone to floods due to heavy rains and winds. There are presently 690 people living in 13 camps across the state. Those living in houses with weak roofs will be relocated. Steps have been taken to fell down the endangered trees.
The central meteorological department has warned that the winds will weaken before entering the state but will cause terrible damages in the capital city. A control room has been opened with the number 1077 at the Thiruvananthapuram Collectorate. One can also call the Thiruvananthapuram Fire Force Control Room on 0471 2330077 and 0471 2333101.