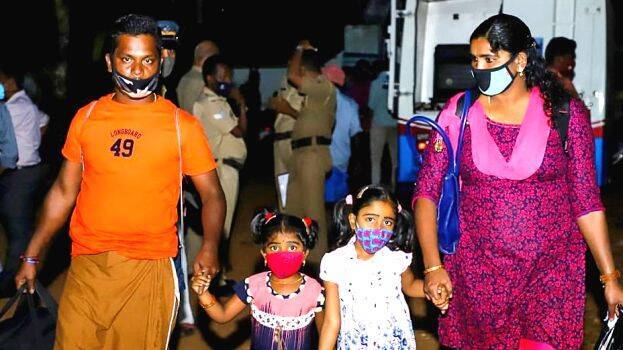 THIRUVANANTHAPURAM: Cyclone Burevi, which hit the Indian coast in Thoothukudi, has weakened into a deep depression and is expected to reach Kerala by Friday afternoon 12 pm. However, climate experts said that there is no serious concern as the wind will slow down. Meanwhile, the Kerala government has announced a public holiday for 5 districts in the state on Friday as the state braces for heavy rain expected when Cyclone Burevi makes landfall. The districts are Thiruvananthapuram, Kollam, Pathanamthitta, Alappuzha and Idukki.
In Thiruvananthapuram, the cyclone is expected to reach the speed of less than 50 kmph by the time it enters Kerala via Ponmudi. The Revenue Department said the state was fully prepared to deal with any emergency. In the meantime, there are indications that Burevi's trajectory in the state will change.
The new forecast is that it will move into the sea near Varkala via the border of Thiruvananthapuram and Kollam districts. Although the intensity of the cyclone might get reduced, the state is expected to receive heavy rainfall while coastal areas would experience strong wind and high tidal waves.
The Thiruvananthapuram International Airport will remain closed on Friday following a warning from the meteorological department. The flight operations at the airport will remain suspended from 10 am to 6 pm
Though Cyclone Burevi is expected to weaken and become a depression as it reaches Kerala coast, a red alert has been issued for all southern districts of the state.
KSEB emergency number- 9496010101
Disaster ward in Medical College
Ward no 1, a non-COVID ward, was immediately made into a disaster ward with facilities for doctors, nurses and security.