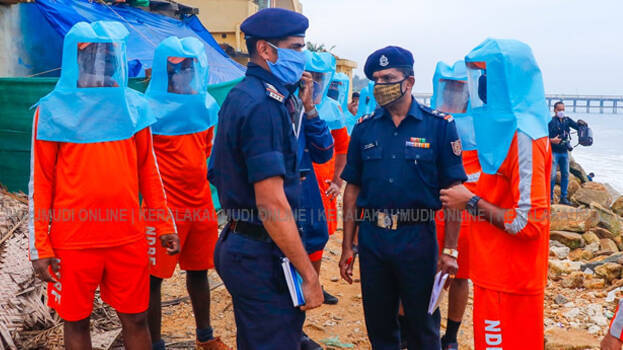 THIRUVANANTHAPURAM: Though the strength of Burevi cyclone has weakened, alert will continue said Thiruvananthapuram district administration. The Thiruvananthapuram Airport has been shut from 10 am. The situation will be assessed and further steps will be decided. Restrictions on fishermen going to sea will continue.
Revenue Minister E Chandsekharan said though anxiety on Burevi has been relieved, precautionary measures will continue. The time till tomorrow morning is crucial. The evacuees will remain in their respective places, the minister said.
There are chances of rains in the event of extreme low pressure turning to low pressure and yellow alert in areas where red alert was sounded in Kerala. It is not possible to predict the intensity or strength of the rains. The next steps will be after assessing things like whether there will be rain for a few days or whether it will rain from today and how its intensity would be etc.
Burevi has not yet touched the Indian coast. It is still in the Gulf of Mannar. When enters Kerala, the speed is expected to be around 30 to 40 kmph. The low pressure area will reach the Arabian Sea through the north-eastern region of Thiruvananthapuram.