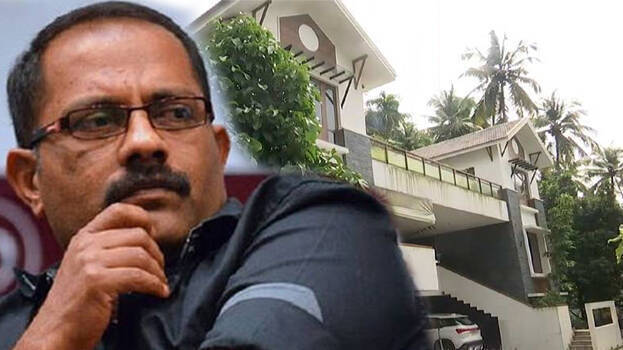 KOZHIKODE: Kozhikode corporation has sent a notice to Azhikode MLA KM Shaji's wife in connection with building home violating construction norms at Maloorkunnu. Corporation has asked his wife Asha to appear on December 17 to give justification on the issue. The home at Maloorkunnu is registered under Asha's name. The notice was sent to regularise the illegal construction in Maloorkunnu.
Initially, the corporation has given nod to construct the home at 3,200 sq feet. But on further checking, it was found that the home's size was 5,500 sq feet. In 2016, Shaji has submitted the plan of the house's third floor where most of the illegal construction is believed to have happened. Even though a notice was served to regularise the illegal construction at that time, he was not ready to adhere to the norms. Following this, the corporation denied house number to the new construction.
CPM leader Kuduvan Padmanabhan had earlier filed a complaint against Shaji that he sought Rs 25 Lakh to allow new plus two batches in Azhikode high school which falls under his constituency. The enforcement directorate which started a probe on the complaint also asked authorities to investigate over Shaji's income sources. When the corporation measured the expanse of his house as part of this, the illegal construction got revealed.
On Tuesday, ED has also questioned the wife of M K Muneer, Nafeesa in connection with the case. The land where the house was constructed was bought by Shaji under Aasha and Nafeesa's name. Later M K Muneer sold it. Nafeesa was questioned on the complaint given INL leader Abdul Azeez to ED seeking to investigate the source of money used for the land transaction. The complainant also says that the 92 scents of land were bought by Muneer and Shaji at a price of 1.02 crore in 2010, but in the documents, only 37 lakh were shown to reduce stamp duty in order evade tax.