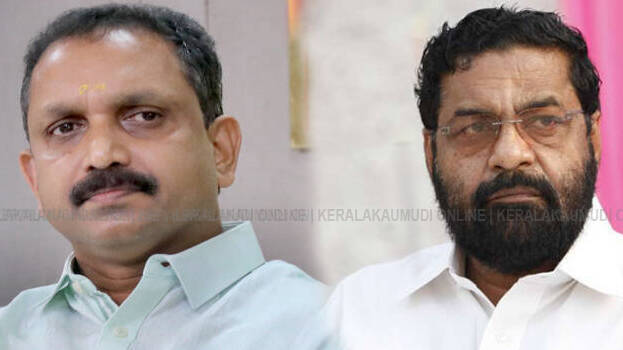 KASARGOD: BJP state chief K Surendran came forward harshly criticising chief minister's additional private secretary C M Raveendran. C M Raveendran means CM's Raveendran, mocked Surendran. He has been CM's Raveendran for three decades. If evidence in the hands of C M Raveendran comes out, the chief minister and Kadakampally Surendran will be trapped, Surendran told media.
The name of Kadakampally Surendran has been mentioned in several benami dealings with C M Raveendran. A proper investigation should be conducted. Surendran said the NDA will face Pinarayi Vijayan in this election.
Surendran reiterated that ministers and speakers in the state cabinet have helped a lot for the gold smuggling. It is shocking that leaders have misused their posts to help the underworld teams. Many of Speaker's foreign trips are mysterious, alleged Surendran.
The League is the Welfare Party and League. The congress are the slaves of League, he said.