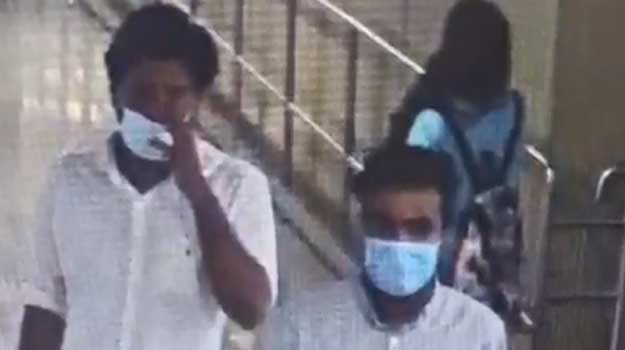 KOCHI: Local police have released the CCTV images of accused who insulted actress at a Mall in Kochi. The images have been received from the CCTVs installed at metro stations. Sources say the accused who are aged below 25, are not Ernakulam natives. Visuals from the CCTV shows that the accused who boarded train from Aluva Muttam station has also gone back to the same station after the incident.
Meanwhile, even after a day has passed away since the incident came to light, police are under heavy pressure, as they are not able to continue probe over the lack of witnesses and evidence. In the midst of this, state women's panel and youth commission has sought report from police. Police have decided to publicise the images in the wake of this.
Instead of giving their details at the entrance, before entering the mall, they mislead the security by telling him that they came with another person. The probe team suspects that the duo has entered into the mall with malicious intentions. The accused attempted to attack the actress on Thursday when she came to the mall with her family for shopping. The actress in her complaint says that the accused touched her inappropriately at a deserted place inside the mall. Later at the cash counter, they again approached the actress and tried to harass her. When the actress raised her voice against the duo, they fled the place. The fearful ordeal was revealed by the actress herself through her Instagram post.