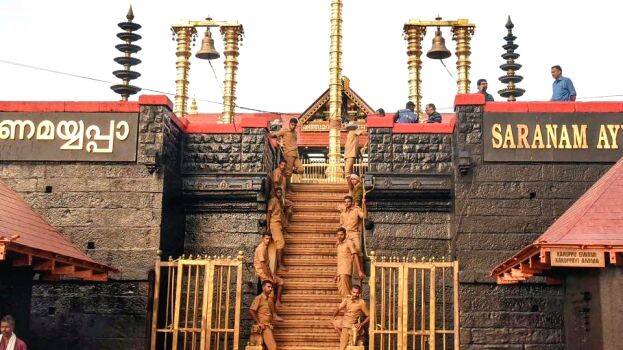 THIRUVANANTHAPURAM: Action has been taken against VS Jayakumar, a former official in connection with the corruption in the purchase of goods at Sabarimala. Subsequently, the pension benefits of Jayakumar, who was a former secretary of the Travancore Devaswom Board, were withheld.
Audit and vigilance found that Jayakumar had committed irregularities while he was the executive officer of Sabarimala.
It was found that an irregularity of Rs 1.87 crore had taken place. Jayakumar, who was subsequently suspended, retired from the service. Jayakumar had approached the Devaswom board saying that the findings of the inquiry were unilateral and that his explanation should also be heard.
The board assessed that Jayakumar's explanation was unsatisfactory. Following this, a decision was taken to withhold pension benefits to make up for the loss. Jayakumar is the brother of former Devaswom Minister VS Sivakumar.