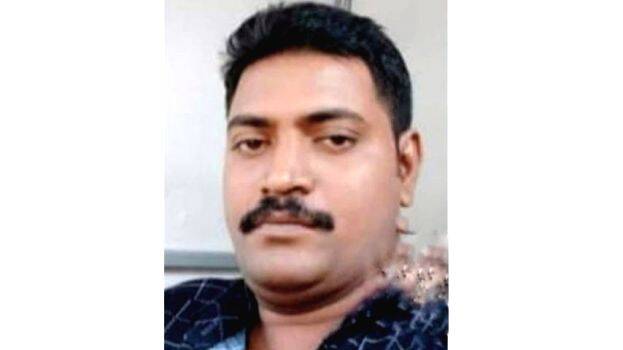 KOLLAM: The Karunya Lottery's lucky draw of Rs 80 lakh has come in search of that 'boy' who sold lottery tickets at the Seena Lucky Center in Karalimukku. When the lady luck found him ten years later, that 'boy' has become a civil police officer.
J. Riyaz, 34, of Kundara station, bought a ticket number KM 723241 from Uthaman, a lottery seller in Karalimukku, on Friday evening. Riyas also dreamed become a lucky winner one day when the tickets he sold received prizes of one lakh and fifty thousand.
That dream became a reality in Saturday's draw.
When Riyaz was engaged in preparing for PSC exams and studies, he worked in a lottery shop for a year and a half. After this, he went to the Middle East. Later he got a job in the police. He used to buy lottery tickets now and then and has received small sums as gifts. Finally, the big dream came true. Wife-Sherna Begum. His only daughter is four-year-old Rizwana.