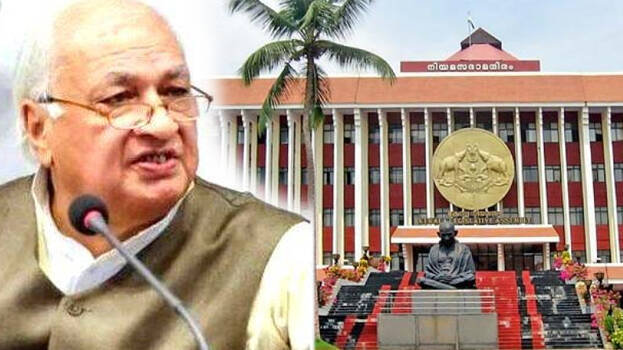 THIRUVANANTHAPURAM: The governor again denied the state government's demand for a special Assembly session. The governor denied permission a second time, citing a lack of urgent nature to convene one. The governor rejected the government's explanation for the need to convene the Assembly.
Congress reacted by saying that the governor's action was unusual and that he is playing politics for the BJP. Congress leader KC Joseph MLA said it is not the governor who decides what to discuss but the cabinet.
The special assembly session was planned to convene in order to discuss the three farm bills implemented by the central government. According to government sources, the meeting was to show solidarity with the farmers' strike in Delhi. Punjab had earlier convened an Assembly in reaction to the farm bills More and more farmers are coming to the national capital from Maharashtra in favor of the agitating farmers. Thousands of farmers from Madhya Pradesh arrived in Delhi yesterday to join the protesting farmers. Farmers say they will continue to strike until the farm bills are withdrawn.