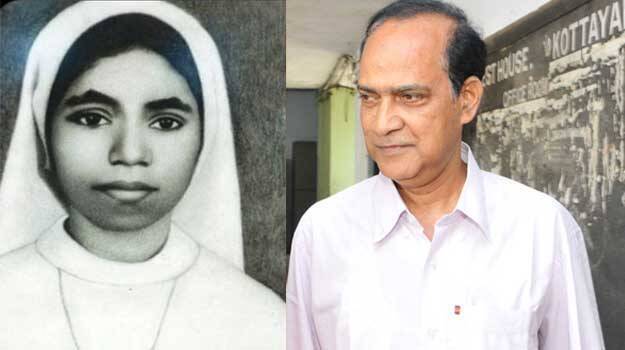 THIRUVANANTHAPURAM: After a 28-year-long legal war, finally justice was served to sister Abhaya. The CBI special court has imposed life term and a high amount as fine on both accused father Thomas Kottur and Sister Steffi. Thomas Kottur has been served with double life terms. Even though the second accused in the case, father Jose Pithrikayil was freed from the case by the court under the benefit of doubt, Now, CBI is gearing up to file an appeal against this in the Supreme Court.
CBI has also taken legal recourse against the second witness of the prosecution, Sanju P Mathew, who withdrew from the secret testimony given to the magistrate. The case which had more than 100 witnesses, over the course of 28 years, has witnessed the death of eight major witnesses. About 49 prosecution witnesses were tried in the case. Eight changed their loyalty. No witness from the defence side was tried in the case so far. The fourth accused in the case, ASI V V Augustine was excluded from the case as he committed suicide. Augustine allegedly tried to destroy the evidence. Similarly, crime branch former DYSP K Samuel and former SP K T Micheal were also named as accused in the case but later they were also excluded following Samuel's death.
Chief of CBI probe team Nandakumar Nair said that sexual intercourse and murder are the sum total of the case. Father Thomas Kottur who retired from priestly services has been residing in BTM home at Tellakam in Kottur and Sister Steffi was staying in St Joseph convent in Kaippuzha.