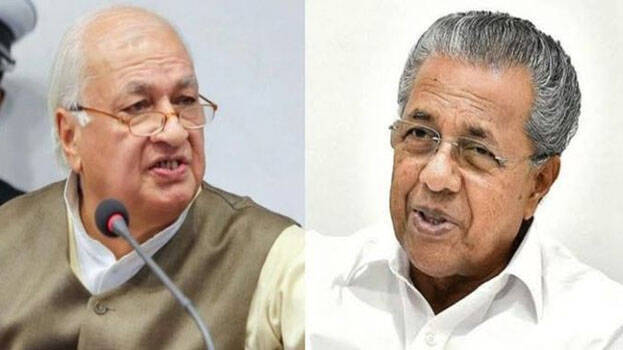 THIRUVANANTHAPURAM: In his reply to the letter sent by Chief Minister Pinarayi Vijayan protesting against the denial of permission for the special assembly session, governor Arif Mohammad Khan said that the demand of the cabinet has always been accepted. The governor made it clear that nothing has been done unconstitutionally.
The arguments of the Chief Minister are baseless. I have not done what the government alleges. It was not a statutory request from the government for a special meeting. The governor also questioned the government's demand for the withdrawal of permission for the budget session starting January 8. The governor said the government had not responded regarding the situation of urgency to convene a special assembly.
The Chief Minister's letter was said to be highly confidential. But the letter was leaked to the media, the governor said.
Chief Minister Pinarayi Vijayan had written a letter to Governor Arif Mohammad Khan following the denial of permission for a special session of the Kerala Legislative Assembly to be held today to pass a resolution against the Farm Bills. The chief minister had said in the letter that the governor's action was unconstitutional. The government says the governor's decision is politically motivated. Congress had also responded that the governor's action was unfortunate.