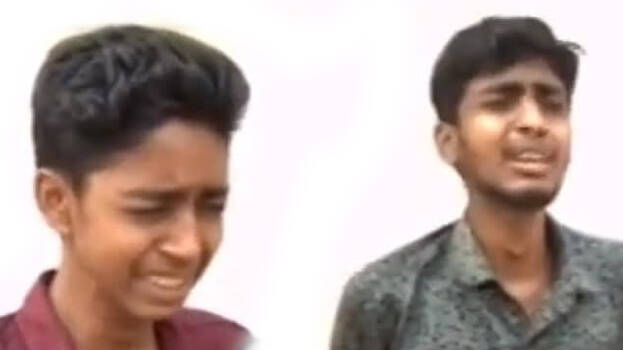 THIRUVANANTHAPURAM: 'Requesting the chief minister to order to bury my dad at the place where we were staying. Will get papa's body in the afternoon. There is no way to fulfil our dad's wish. Our dad requested us to bury him in that place where we were staying, only then he will get a peace of mind,' these are the words of Renjith, son of Rajan, who died after trying to immolate self when officials came to implement court's order.
Rajan and his wife Ambili set them ablaze when the court officials reached their house to implement a court order. Rajan and his family were staying in a shed built temporarily in three cents of land in Pongil. There was a dispute between Rajan and his neighbour over ownership of that property. He lodged a complaint at the munsif court alleging Rajan of encroaching the land. The court had ordered to demolish the shed six months back. His suicide attempt was when the officials came to implement the order.
Rajan who suffered 70% burns died while undergoing treatment at the medical college hospital. His wife Ambili is also in a very serious condition.