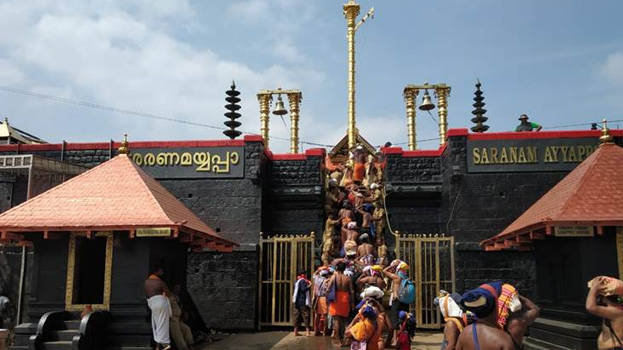 THIRUVANANTHAPURAM: The government Monday changed their stand on the number of women entry in Sabarimala. Devaswom Minister Kadakampally Surendran informed the assembly today that as per the report of Sabarimala executive officer, only two women entered Sabarimala. There is no confirmation for the Srilankan native entering Sabarimala, he said.
The list of the government submitted in the Supreme Court had mentioned that 17 women had darshan in Sabarimala. The government produced a second list as there were too many errors in the first list containing the names of 51 persons. However, there is confirmation only for the entry of two women.
Meantime, the minister said the Supreme Court has not directed to provide security for women seeking entry in Sabarimala.
Sabarimala tantri is not a devaswom employee. As per devaswom manual, he should work like other employees. If rituals are violated in temple, the devaswom manual has not recommended to perform purification rites after closing the temple. If purification rites are necessary, it should be performed only after discussing with the devaswom board. An explanation was sought from the tantri as permission was not asked, the minister informed the assembly.