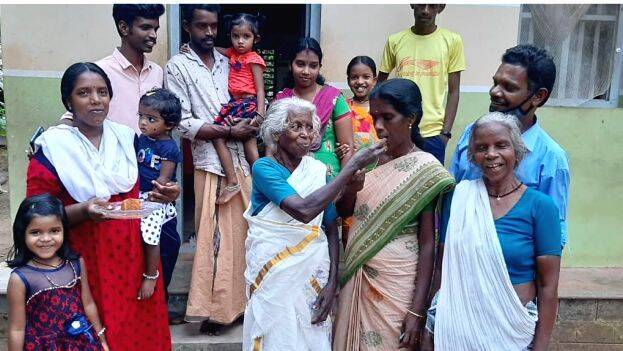 PATHANAPURAM: A temporary cleaner who sweeps the Pathanapuram block panchayat office and serves tea to the employees for ten years has got an unexpected promotion. Valli Chechi alias Anandavalli of Sreenilayam house at Thalavoor Njarakkad, who won the Scheduled Caste General seat from Thalavoor ward, will now rule the block panchayat.
Although many names came up, the CPM leadership fielded Anandavalli, who is well known to all. Anandavalli defeated Suma Soman of the UDF by 654 votes.
Anandavalli never thought that luck would favour her when there was an active debate in the LDF regarding the president post. Valli Chechi was surprised when the leadership announced that she would be taking over the presidency on the 30th. The whole country place was in a celebratory mood after this.
It may be rare for a block panchayat cleaning worker to become the block panchayat president. This is a proud moment for not only Anandavalli but also her place as she assumes the presidency. Her husband is Mohanan, a painting worker and a CPM local committee member. The children are Mithun Mohan, a degree student and Karthik, a Plus Two student.