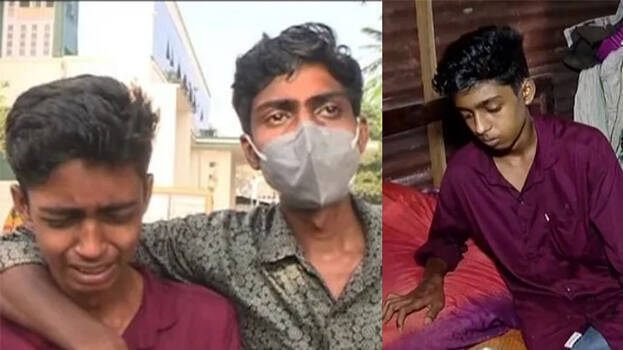 THIRUVANANTHAPURAM: The children of the couple who immolated themselves and later succumbed to burns in Neyyattinkara, lodged a complaint to the collector. The couple immolated themselves when the officials came to implement a court order. The complaint lodged by Rahul Raj and Renjith Raj, children of the couple, has sought action against the police responsible for the incident and financial aid also. The collector will submit a preliminary report to the government today. The report will also mention on the steps to be taken on the children's education and their rehabilitation.
Meantime, Neyyattinkara police have registered a case against Rajan for obstructing the work of court officials and for committing suicide. The case was registered based on the statement of the Advocacy Commission for obstructing work. Police have voluntarily filed a case for suicide. The Thiruvananthapuram Rural SP, who is probing the lapse of the police in the incident is likely to submit a report to DGP Lokanath Behra today.
Former chief minister Oommen Chandy visited the children this morning. Chandy said the police acted in haste to evict the family and demanded action against them. He said immediate action should be taken to provide house and land for the children.