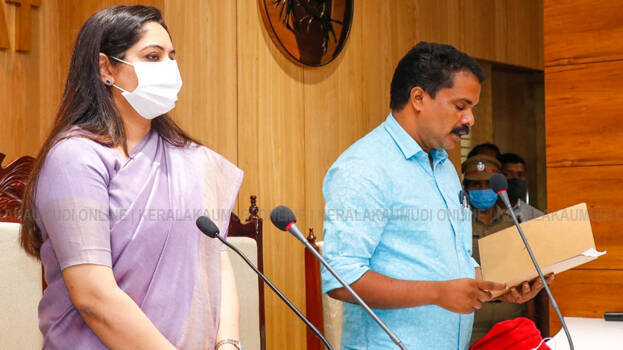 THIRUVANANTHAPURAM: LDF's panchayat presidents have sworn in power in 11 out of the 14 district panchayats in the state. UDF got mandate only in three districts. LDF grabbed power in the district panchayats of Thiruvananthapuram, Kollam, Pathanamthitta, Alappuzha, Kottayam, Idukki, Thrissur, Palakkad, Kozhikode, Kannur and Kasargod. UDF clinched to power in Malappuram, Ernakulam and Wayanad. Wayanad where a neck to neck fight was witnessed between both fronts, UDF was chosen to head the panchayat through lottery.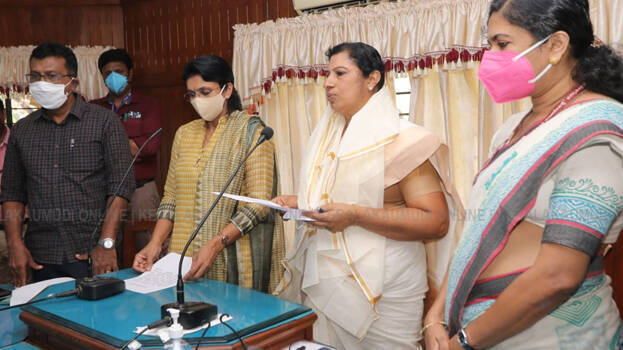 CPM's Suresh Kumar was elected unanimously to the president post of Thiruvananthapuram district panchayat which was reserved for Scheduled cast. UDF couldn't field any candidate as it didn't have any members from the scheduled castes community. LDF's Sam K Daniel was elected to head Kollam district panchayat. He received 22 out of the 26 votes in the panchayat, whereas his contender UDF's Brijesh Abraham got only three votes and one vote was nullified.
In Pathanamthitta, CPM's advocate Omalloor Sankaran was elected as district Panchayat president. LDF has won 12 out of the 16 seats in the district panchayat. LDF's Jiji K Philip was elected to head Idukki district panchayat. M J Jacob, president of Kerala Congress (Joseph) faction contested against Jiji. Candidates of LDF and UDF received eight and five votes respectively.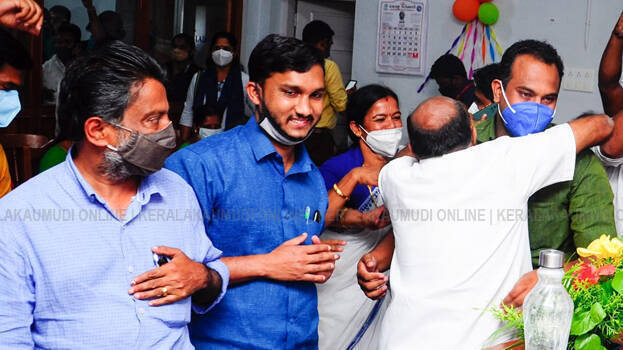 In Alappuzha CPM's K J Rajeshwari got elected to the head the district panchayat. Here LDF has won 21 out of the 23 seats and UDF settled in two seats. Whereas in Ernakulam, UDF's Ullas Thomas got elected to head the district panchayat. Here LDF candidate A S Anilkumar got only nine seats. In Kottayam, Nirmala M Sunny from Kerala Congress(M), got elected to the post of president. Nirmala received 14 votes and her contender Radha V Nair obtained only seven votes.
CPM's P K David won elections to post of panchayat president in Thrissur district panchayat by defeating Congress's Joseph Taget. LDF got 24 votes and UDF received five votes. K Binumol from CPM will head the Palakkad district panchayat. Binumol has secured 27 out of 30 votes in the district panchayat. Her contender, UDF's Meharban has won only three votes.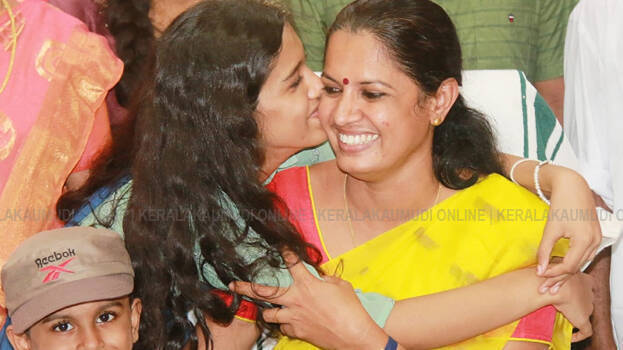 UDF has won in the polls to panchayat president's post in Wayanad. Congress's Namshad Marrakar was elected to the post through lottery. LDF and UDF have won eight seats here.
Muslim League's M K Rafeeka got elected as Malappuram's district panchayat president. Vice president will be League's Ismail Muttedam. Kanathil Jameela got elected as Kozhikode's district panchayat president. Jameela secured 18 votes and UDF candidate got eight votes. As one UDF member was tested positive for covid, he didn't attend it. UDF has secured 9 and LDF got 18 out of the total 27 seats.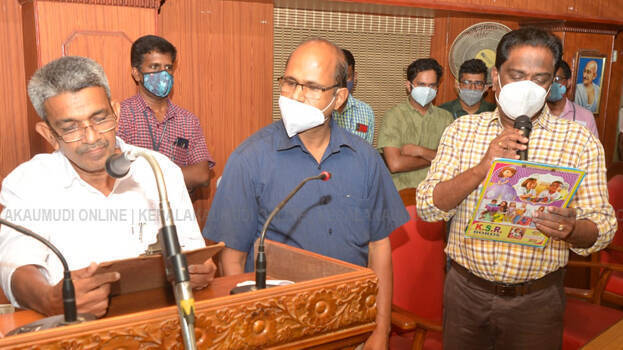 CPM's PP Divya was elected to head Kannur's district panchayat. She defeated UDF's, Lissy Joseph. Divya got 16 out of 23 votes and Lissy got seven votes.
In Kasargod, CPM's Baby Balakrishnan got elected as president. Her contender league's Jameela Siddique was defeated by just one vote. Baby received eight and Jameela got seven votes. BJP which had two members abstained from the election. There are 17 members in the district panchayat.