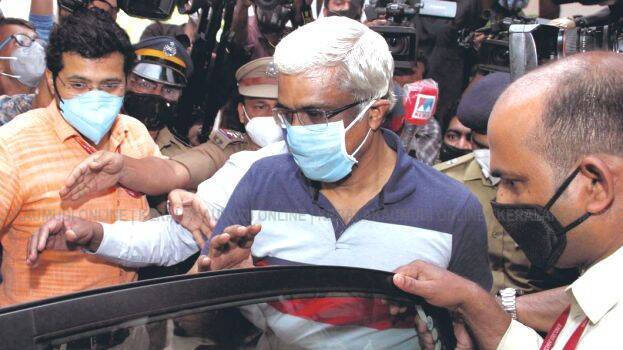 KOCHI: The Economic Offences Court in Kochi rejected the bail plea of M Sivasankar, former principal secretary to the chief minister. The customs told the court that the co-accused have given strong statements against Sivasankar and the VIPS have a role in the crime.
The court rejected Sivasankar's argument that there are no evidences against him. While considering his plea, Sivasankar's counsel informed the court that he has serious health issues. Meantime, the customs opposed the bail plea and told the court that he has a role in the case.
Seven times he went abroad with Swapna Suresh. Sivasankar had admitted that he had met the full expenses of it. The customs asked why a senior official like him did it. Customs also said that there was a conspiracy behind all this.
The customs opposed Sivasankar's argument that he has serious health issue in the court. He said that he is ill since 2015. However, customs questioned whether the disease had had not stalled his travel abroad.