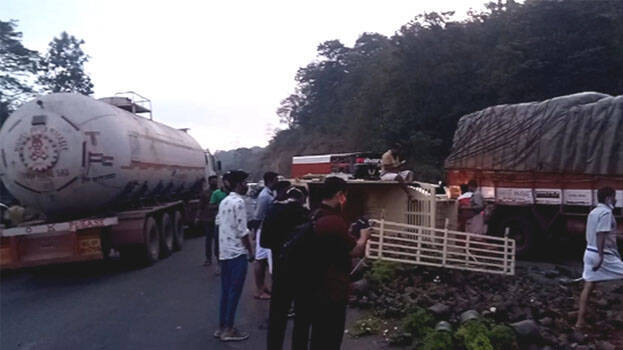 THRISSUR: Three people were killed after vehicles collided on the national highway at Kuthiran in the district. Three sustained injuries. The accident happened after six vehicles collided. The incident happened Thursday morning at 6.45 am.
Two on a scooter and a passenger of the car were those killed. One person trapped has been rescued. A goods lorry from Tamil Nadu lost control and then rammed into two cars, two bikes and a lorry. Transportation was disrupted on the national highway.
The injured has been shifted to the hospital. The lorry lost control after its brake broke.