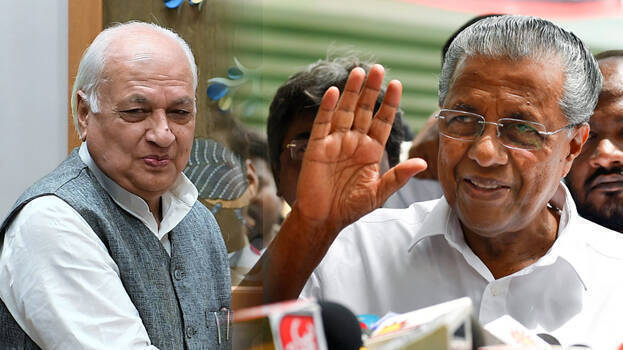 THIRUVANANTHAPURAM: The policy statement speech of the state government finally got the governor's nod. The governor has recognised the draft of the speech without suggesting any amends. The government was concerned over whether the governor will seek explanation over the area in the speech which criticises the amendments in farm laws.
Earlier the governor has denied nod for convening a special session of the assembly on December 23 to pass a resolution against the contentious farm laws. But as the governor finally reconciled with the state government, he gave nod to convene the assembly on December 31st.
Last year, the government and the governor have clashed over the citizenship amendment act during the policy statement speech. The governor finally became willing to read out the speech at the last moment due to relentless pressure from the government. Even though a similar situation has occurred now also, the governor has approved the speech. The government is also gearing up to prepare an alternative 'state fam law,' to overcome the centre's legislation and its bill is likely to be presented in the budget session of the assembly, to be commenced from Friday.